Presentation
With TWEENER,
enter the light

Designed by NLX, a French expert in premium lighting solutions working in varied fields like architecture, vitiviniculture or sports, TWEENER® is revolutionising lighting solutions for outdoor tennis courts.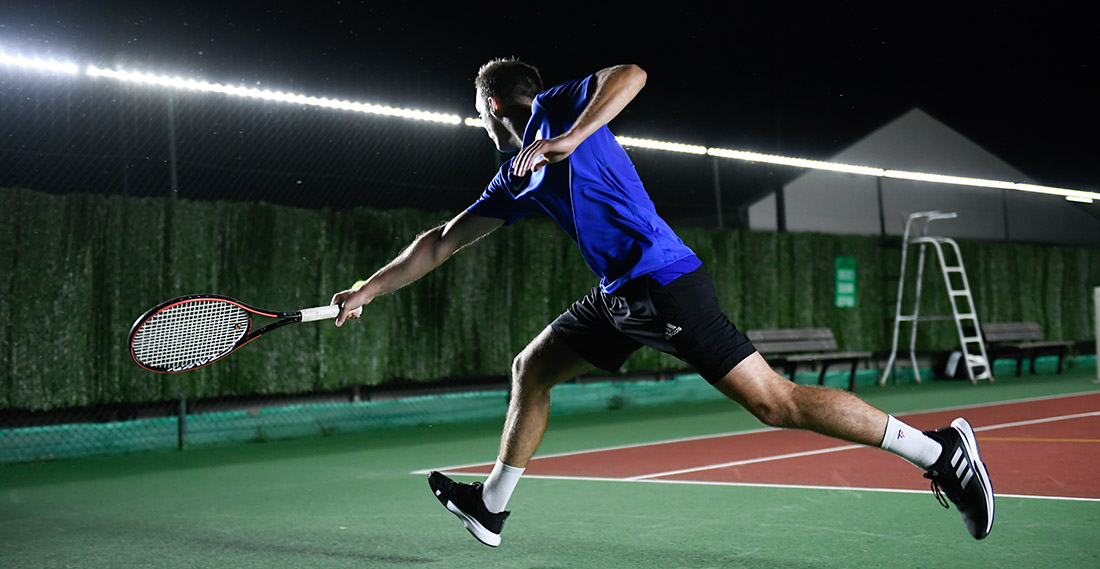 Thanks to its linear LED strips system that is directly fixed on the poles of the enclosures on each side of the court, TWEENER® offers an innovative solution, which has a controlled ecological impact and is particularly economical in terms of investment as well as operational costs.
With an extremely easy installation process, TWEENER® provides optimal 360° lighting for the ball on all playing surfaces thanks to its patented technology. It ensures the perfect integration of its products in the environment owing to its precise design and does not require any administrative authorisation or building permit.
Recommended by federations and used by a multitude of clubs and academies all over the world, the evident reliability and effectiveness of TWEENER® light solutions for which the brand is renowned, ensure maximum comfort and pleasure while playing the sport.