Who are we?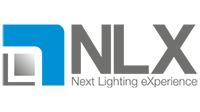 Designer, manufacturer, and distributor of the TWEENER® LED lighting solutions, NLX is an internationally renowned French expert known for its innovating lighting solutions for sports, vitiviniculture, architecture and organisation.
It also frequently operates as an OEM (original equipment manufacturer) with globally known industrial partners (Legrand, Saint Gobain, JC Decaux).
While NLX, with its TWEENER® range, has significant experience in the LED lighting of outdoor racket sports courts, and particularly tennis, it also designs and does installation work at numerous other sports installations (arenas, gymnasiums & multisport complexes, swimming-pools, skating rinks, covered tennis courts, etc.) thanks to its solutions that are listed by several sports federations.